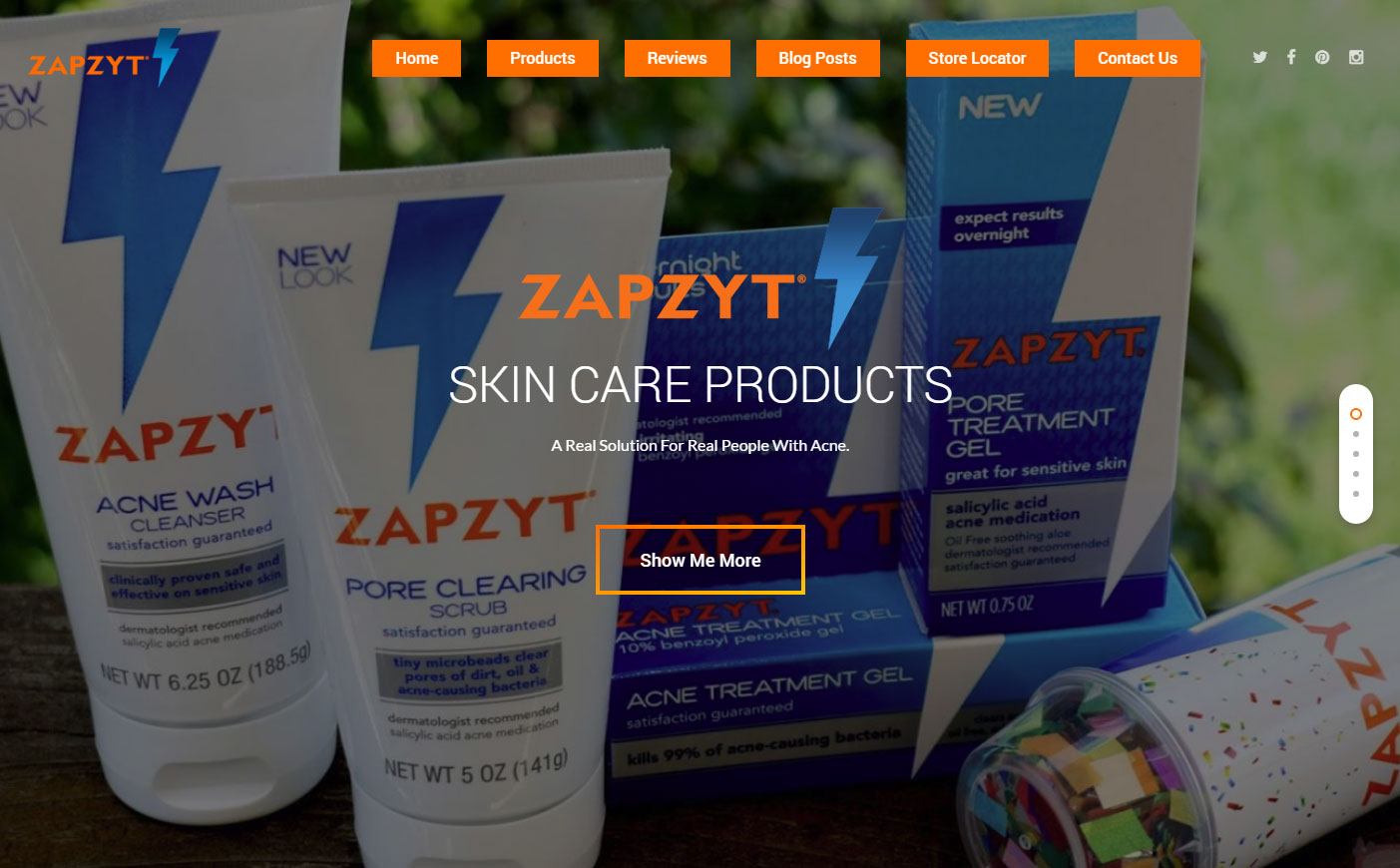 October, 2016: Zapzyt.com hired Warnick Design to redesign and develop their product showcase website.
This is an ongoing relationship.
About ZAPZYT
Whether you call it acne, pimples, zits or blemishes, we all have it. ZAPZYT® has the answer.

We have safe, effective and economical skincare solutions. ZAPZYT® has a full line of products designed to give you the clear skin you've always wanted.
Visit the site: http://www.zapzyt.com