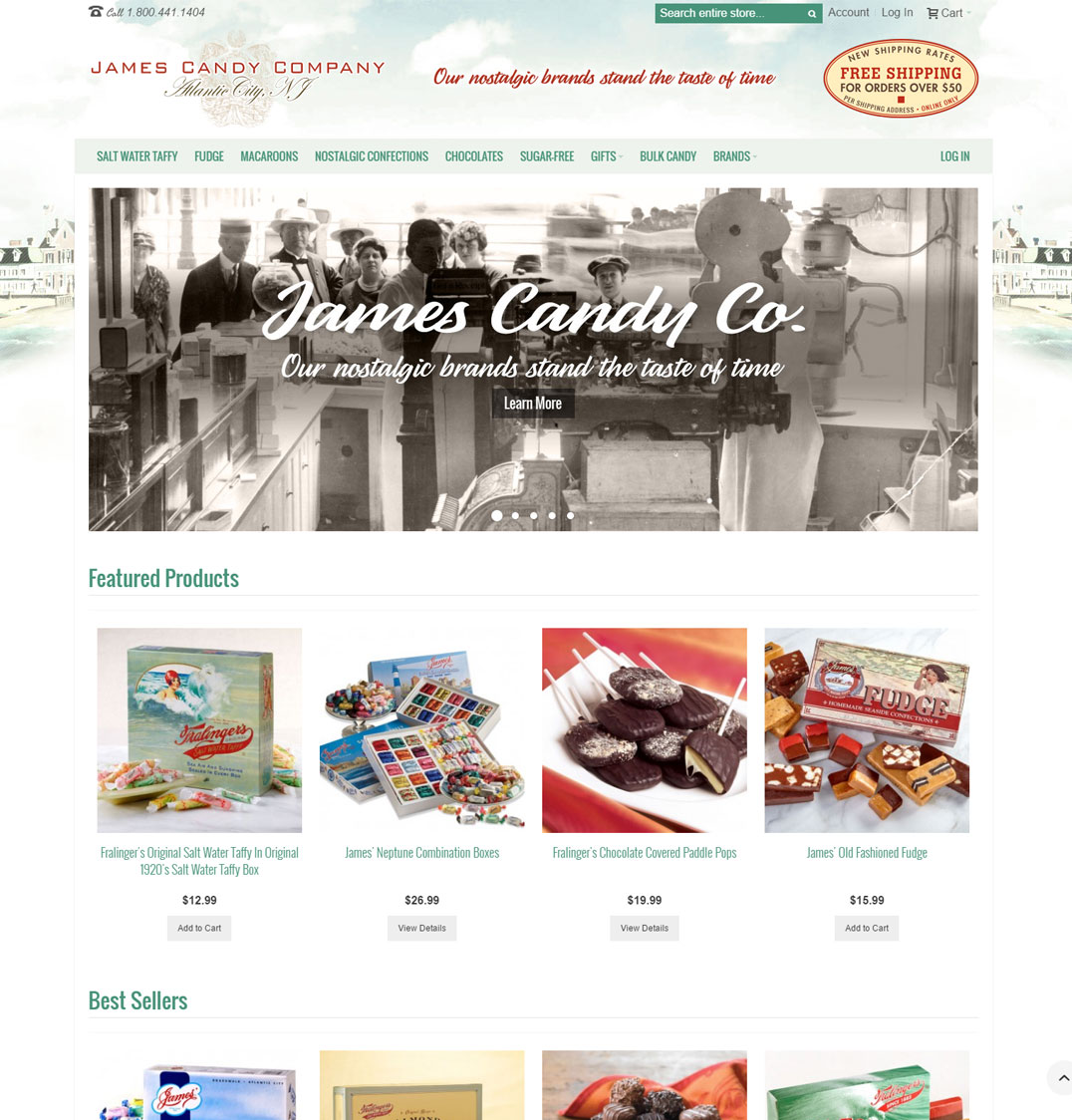 September, 2016: James Candy Company's Magento ecommerce wesbsite is now open for business! James Candy Co. hired Warnick Design to redesign and develop their ecommerce website.
This is an ongoing relationship.
About James' Candy Company
The timeless treats and classic confections of James' Candy, Fralinger's Salt Water Taffy, and Bayard's Chocolates continue today under the watchful eyes of the Glaser family.
Visit the site: http://www.jamescandy.com